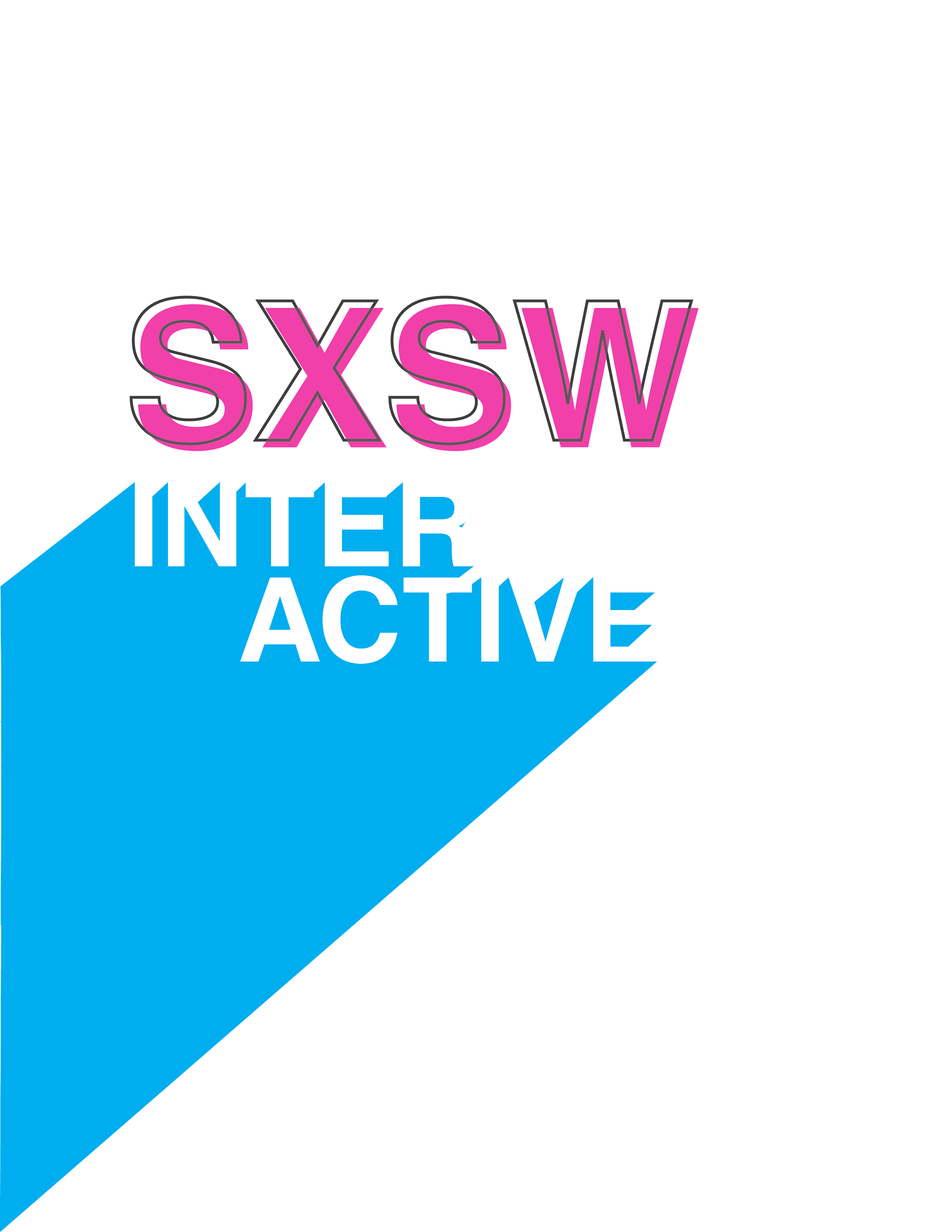 For my booklet, I wanted to keep the layout fun, but organized. I started off by thinking
of a theme. I wanted the booklet to appeal to creative/innovative thinkers, which is what SXSW Interactive is all about.

The icon designs used throughout the booklet complements the interactive theme of the trade show. We see icons used as an interactive wayfinding system in all forms of technology and media today, so I wanted to push that concept throughout the booklet. I also included tabs for each day of events held at the convention, for easy access when the user is looking for certain information. In between the schedule layout pages, I added visual "breaks". Because this booklet is so type heavy, I added spreads of type & imagery, and icon illustrations to separate the days of the trade show, and to add visual interest. This design theme encourages the guests to have fun and think creatively!

See sample pages below